Since 1994, Spear Security Inc. has steadily built its name among the security services Colorado businesses and individuals trust when they need serious, effective protection for people and property. With services provided 24 hours a day, 7 days a week, 365 days a year, we are the area's leading security guard company with decades of experience safeguarding residential, industrial, and commercial locations of all types.
Security Services Denver, Colorado
No company can afford not to move forward. It may be at the top of the heap today but at the bottom of the heap tomorrow, if it doesn't.
Spear Security Inc. is fully insured, licensed, bonded, and qualified to provide security services in Denver for all ranges of needs. Our company's positive reputation has been cultivated through our dedication to trustworthy, prompt, reliable, and valuable security services in Denver. One of the amazing things about the city of Denver is all the different opportunities it presents for entertainment, business, sightseeing, and productive living. However, just like with any other major metropolis, Denver's considerably large population inevitably gives way to a certain degree of poverty, theft, violence and general crime. It is naïve to think that all crime can be eradicated, but there is a way to live well and protect yourself with our security company in Colorado.
More about us
Meet our team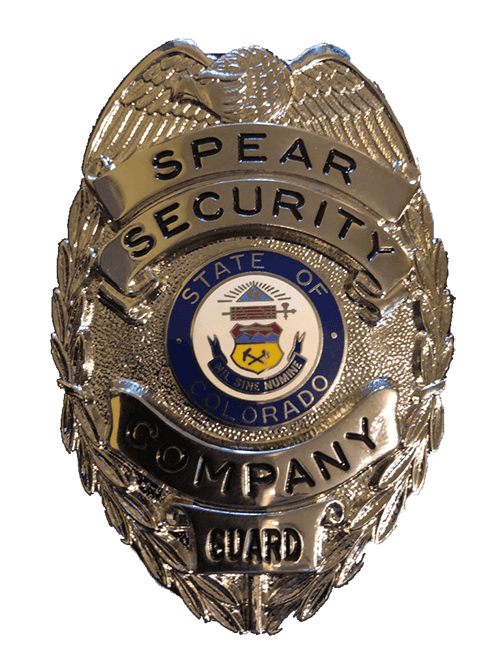 Spear Security Inc. provides services in Colorado and throughout the United States.
Hard Work
In our field, the stakes are always high. Our team members focus tirelessly on ensuring that lives and livelihoods are protected.
Integrity
Transparency, responsibility, as well as ethical and appropriate behavior are non-negotiable expectations for all Spear Security team members.
Expertise
Our personnel are armed with the knowledge and skills they need to be ready when the unexpected suddenly becomes reality.
Experience
Peak performance never comes without hours spent on the job. All Spear personnel have proven their abilities well before they ever appear on a job site.
We are looking forward to start a project with you!
To talk to us about your needs and obtain a quote, please call our number or fill out the form. We have team members ready to answer your security-related questions 24/7.
Location
2180 E 68th Ave, Denver, CO 80229
Business hours
Mon – Sun …… 24 Hours a Day